Ghana's Bolga Midwifery College Denies Applicants Over Hostel Shortage
Midwifery College in Bolgatanga turns down qualified applicants due to accommodation shortage, calls for support from stakeholders.
Bolga Midwifery College, located in Bolgatanga, Ghana, has denied admission to some qualified applicants due to a lack of hostel accommodation. Madam Christiana Amalba, the Principal of the College, stated that each year they receive a large number of applications, but due to the challenges of low academic staff and inadequate facilities, particularly accommodation for students, they are forced to turn down many applicants who are otherwise well qualified. Out of 792 applicants, comprising 770 direct midwifery applicants and 22 post- Nurse Assistant Clinical (NAC) and Nurse Assistant Preventive (NAP) applicants, the College only admitted 200 direct-midwifery and 22 post NAC/NAP.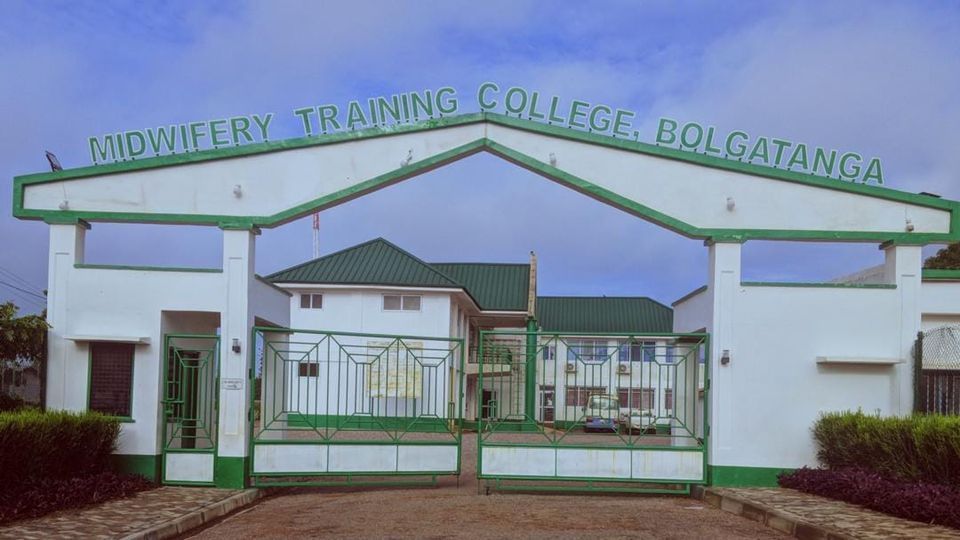 Photo by Bolgatana Midwifery College
Madam Amalba appealed to stakeholders, alumni, entrepreneurs in and outside the Region to help construct hostel facilities to resolve the accommodation challenges of the College. The Principal's plea for support in constructing a hostel facility is understandable as the absence of accommodation can have severe implications on students' academic performance, well-being, and mental health.
The Upper East Regional Minister, Mr Stephen Yakubu, expressed his concern about the use of mobile phones and computers among students. He acknowledged that mobile phones and computers were useful Information and Communications Technology (ICT) tools for effective teaching and learning, but their usefulness depended on how students managed them. Mr Yakubu stated that ICT tools, particularly mobile phones, could be a nuisance and time-wasting for students if not managed properly. He advised the students to use the internet for research to enhance their studies and skills in the midwifery profession.
However, Mr Yakubu also observed that some students were obsessed with watching movies instead of studying, which most often made them acquire strange values. He noted that some trainees had taken up provocative dressing they copied from movies they watched, which is not part of the qualities of a midwife. The Minister urged the students to conform to the dress code and ethics of the school.
Additionally, Mr Yakubu challenged the trainees to be midwives with a difference that society would ever have, encouraging them to stay and serve the Region after their three-year training. He noted that some midwives after their three-year training, sought postings out of the Region.
The shortage of accommodation in educational institutions is a significant challenge in many developing countries, and Ghana is no exception. The government of Ghana and other stakeholders in the education sector should prioritize the provision of accommodation in educational institutions, particularly in health training institutions like Midwifery Colleges.
The provision of accommodation for students has various benefits. Firstly, it ensures that students' academic performance is not affected by the lack of accommodation. Students living off-campus may have to spend long hours commuting to and from school, which can affect their academic performance. Students living on campus can easily access school facilities such as libraries, laboratories, and lecture halls, thereby improving their academic performance.
Secondly, living on campus helps students to develop a sense of community and belonging. Students from diverse backgrounds come together to live and learn, creating a melting pot of cultures and ideas. Students have the opportunity to interact and form friendships with people from different parts of the country and the world.
Lastly, the provision of accommodation in educational institutions helps to ensure the safety and security of students. On-campus living is a safer option than living off-campus, particularly in developing countries where crime rates are high. The presence of security personnel, the installation of surveillance cameras, and other security measures can help to ensure the safety and security of students.
The denial of admission to qualified applicants due to a lack of accommodation at the Bolga Midwifery College highlights the need for urgent intervention from stakeholders. The government of Ghana, alumni, and entrepreneurs should support the College